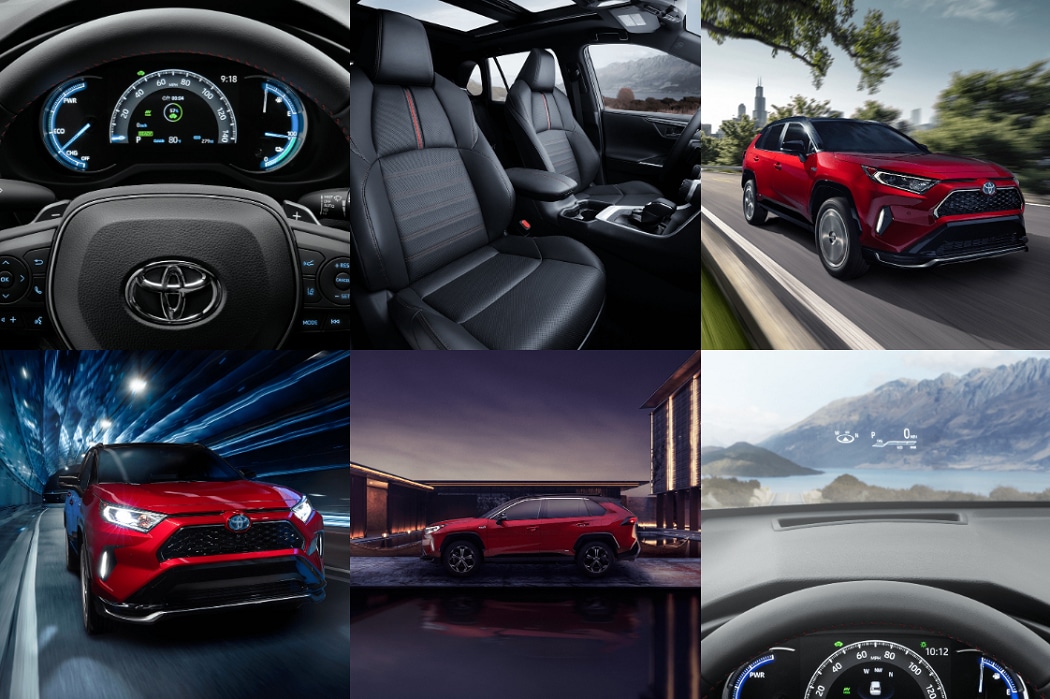 Let's Drive A Cleaner Future With The 2021 RAV4 Prime
Everyone at Mississauga Toyota is talking about the expected release of the 2021 Toyota RAV4 Prime in Mississauga available the summer of 2020. With the health of the ecosystem at the forefront of major concerns heading into the new year, Toyota hopes to take the lead in implementing change in the automotive industry by significantly reducing our carbon footprint with the release of the first plug-in hybrid version of Toyota's RAV4. The 2021 Toyota RAV4 Prime looks to increase the number of electrified Toyota cars Canada sells. Toyota is changing the focus of all its hybrids, highlighting its performance improvements as much as its environmental benefits.
The RAV4 Prime offers a generous EV range equipped with a bigger battery than the RAV4 Hybrid offering up to 60 km in EV mode. In comparison to the competition, this is significantly higher than the Mitsubishi Outlander PHEV offering 35 km and the upcoming Ford Escape PHEV with 48 km. What does this mean to you? You can now spend more time driving while burning electrons rather than gasoline.
Not only will you be able to enjoy a longer drive you will also have the most powerful RAV4 ever offered by Toyota. While the older V6 models generated 269HP, the 2021 RAV4 pushes up to 302 HP making the GR Supra the only Toyota more powerful than this model. Due to ingenuity, the designers were able to fit the larger battery under the floor, so passenger room and cargo space is not affected.
Toyota is so confident that the 2021 Toyota RAV4 Prime was built to last it has extended its hybrid battery warranty from 8 years / 160,000 km to 10 years / 240,000 km. This extension is not only valid for the 2021 RAV4 but also includes all 2020 Toyota Hybrid vehicles.
Contact us for exclusive updates on the release of the 2021 Toyota RAV4 next summer. And while you're here be sure to check out Toyota's new and used inventory at our location.