We make the service experience easy in 6 simple steps. You can also watch the short video below: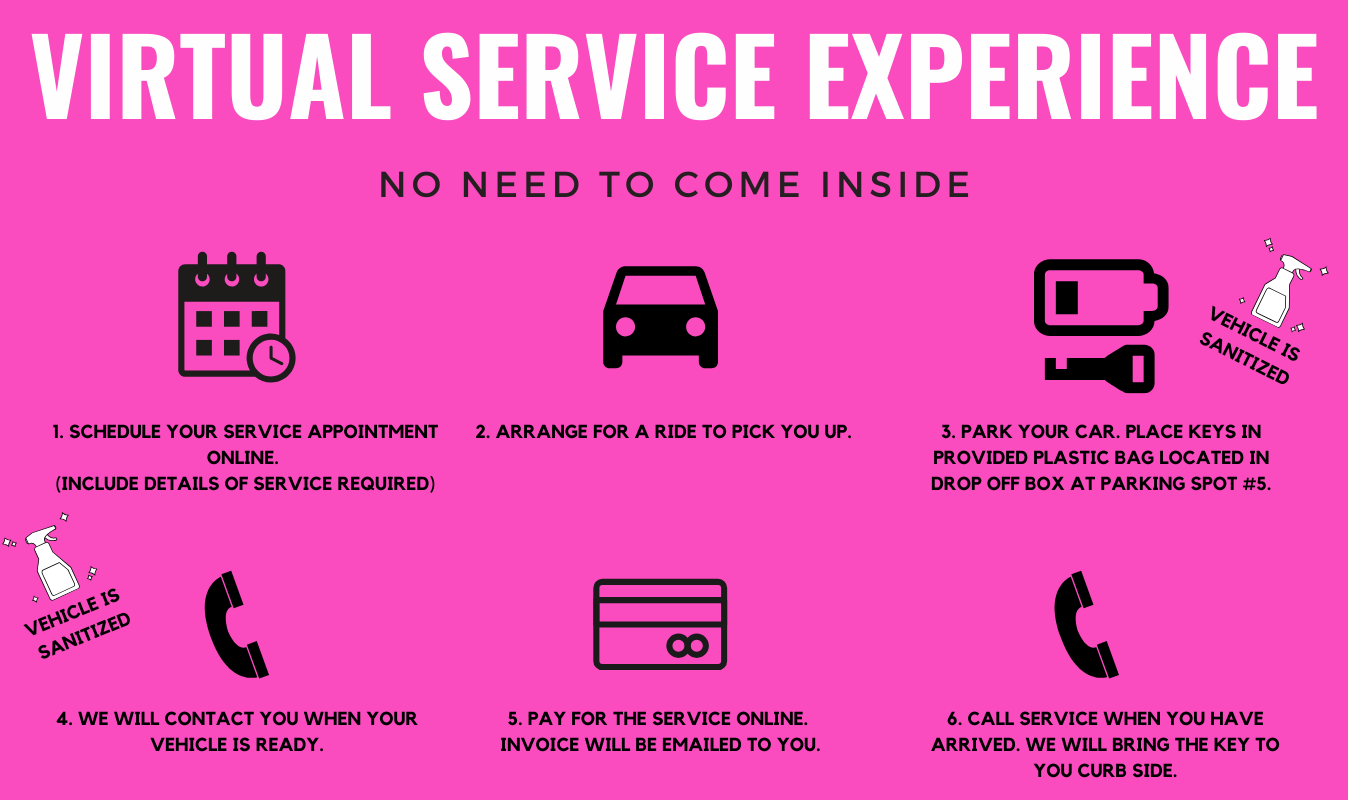 You can use our convenient online booking tool below or give us a call at 
905-625-0333
to book a service appointment! 
Please note our shuttle is not running due to COVID - 19.
It's Tire Season - Please note that 3 business days are required to accommodate tire exchange.
To Schedule an Airbag Campaign or recall please call the dealership so we can order the necessary parts and confirm a time.