We make the service experience easy in 6 simple steps. You can also watch the short video below: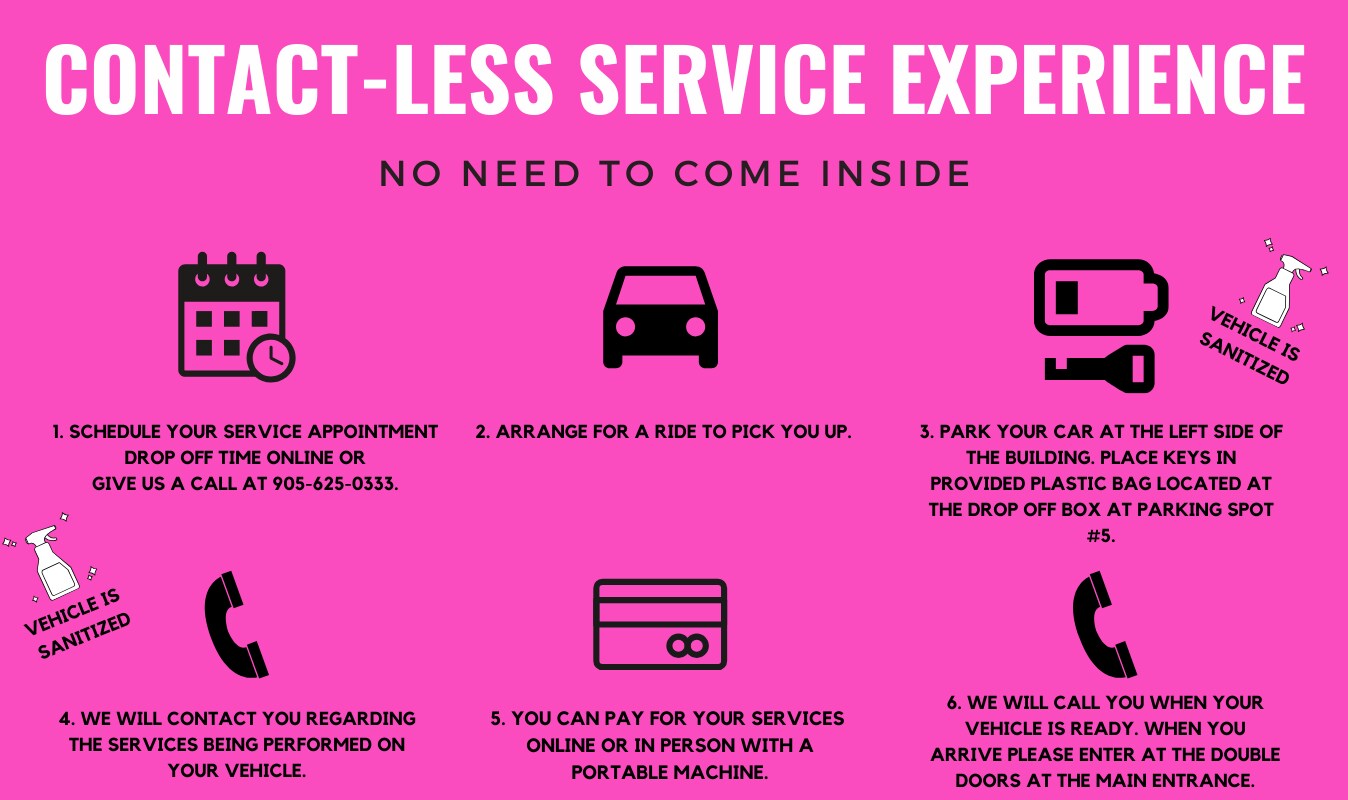 Use our convenient online booking tool below or give us a call at 
905-625-0333
to book a service appointment!
 Please note we ask that your vehicle stay with us for a half or full day. Appointments are taking longer then normal due to our COVID - 19 safety protocols.
Indoor guest lounge is open with reserved seating. We have an outdoor waiting area if you would like to wait for your vehicle outside. 
All guests entering the dealership must wear a face mask/covering on nose and chin without gaping.
To Schedule an Airbag Campaign or recall please call the dealership so we can order the necessary parts and confirm a time.