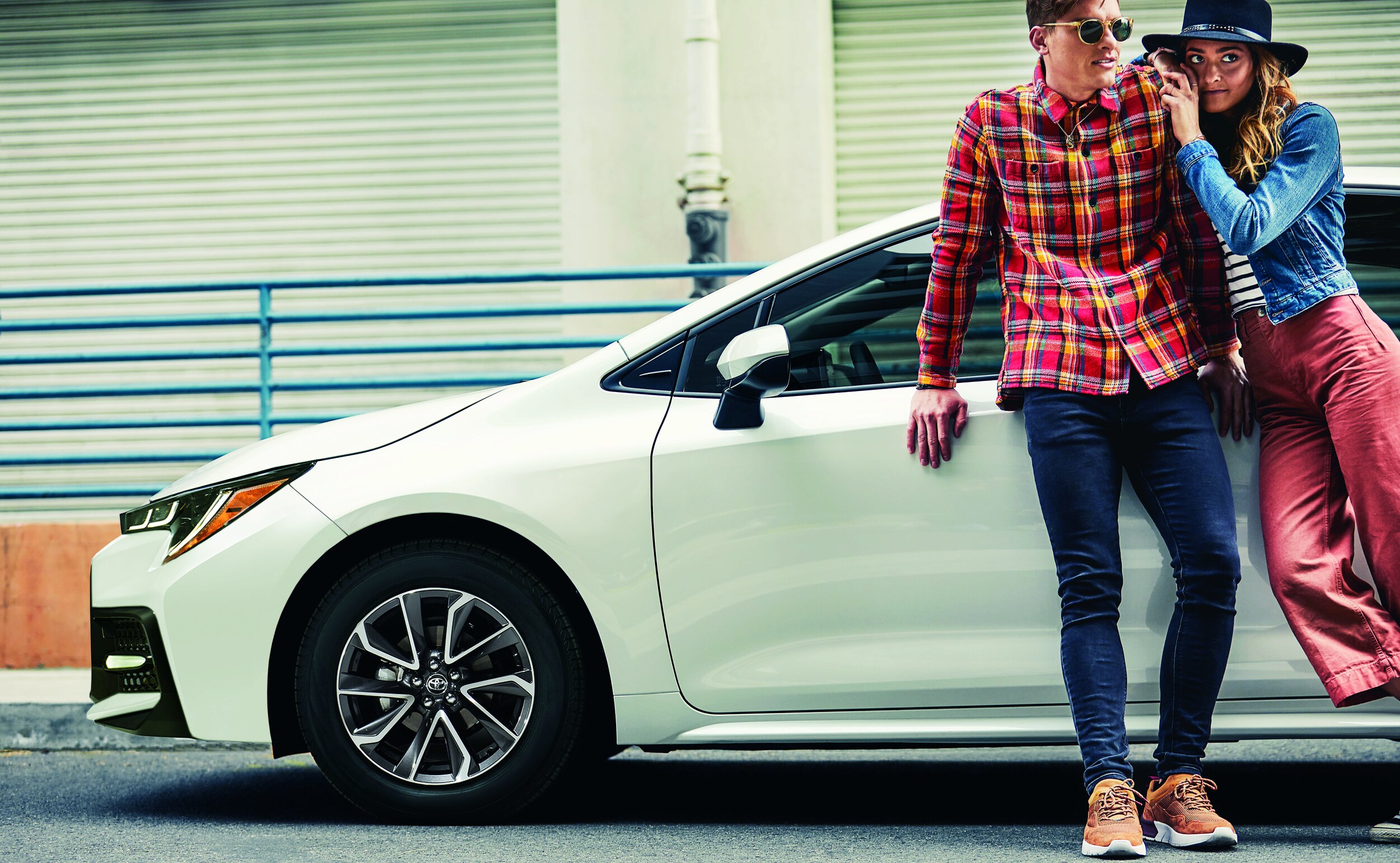 At Mississauga Toyota, we have been selling vehicles to individuals for over 25 years and we know that buying your very first new car can be a bit intimidating. You have a lot of questions and want to make sure you get the best vehicle for your needs at the best price. To help guide you in your first car buying experience, we've created some guidelines to follow to help ease your anxiety and make things easier.
Step #1) Think about your NEEDS VS your WANTS
NEEDS:
Who will be in the car with you?
Just you? Friends? Teammates? Family? Kids? Or perhaps a pet? Knowing whether you will need space to accommodate 2, 3, even up to 8 passengers or the ability to equip a car seat or fold seats down to accommodate a pet are all factors to consider when choosing the right vehicle.
Where do you live and where will you be primarily driving?
Living in a city or in a residential neighbourhood? Depending on your location and parking situation, some cars may be a better fit than others…literally. Is your commute mostly city, mostly highway or both? Consider what you'll need in terms of fuel efficiency (4?cylinder vs. V6 or maybe even a Hybrid?). For rough terrain or winter conditions perhaps you prefer All?wheel or 4?wheel drive to front?wheel drive.
WANTS:
What's important to you on a brand new vehicle?
Leather or fabric interior? Heated seats? Or the versatility of split/folding rear seats? Safety Features? Sunroof? Horsepower? Cargo space? Make sure you put together your list of the things you can't do without.
Step #2) Do your research
How will you pay for the car?
It's important to consider whether you plan to pay cash, finance or lease your new car as this will affect your payment and potential incentives. Unsure whether Leasing or Financing is better for you? To learn about the advantages that each option can provide or email us as bdc@mississaugatoyota.com for some more advise.
How much can you afford?
Nothing like a tailored fit. Digitally build the right Toyota for you – selecting your model, options, colours, accessories and optional coverage, or let us help you with some suggestions. Toyota dealers are free to set their own prices, so once you've worked out a Build & Price estimate, share your configuration with us to request a quote. A brand new Toyota not fitting your budget? Thankfully, Toyota Certified Used Vehicles (TCUV) are the affordable alternative.
Trading in?
Know what you plan to do with an existing vehicle if you have it as trade value can affect your payments. Toyota works with Canadian Black Book to provide the estimated appraisal value of your used vehicle. When you're ready, your Mississauga Toyota can provide the most accurate evaluation and make a trade-in offer.
Step #3) Test Drive
You walk into your favourite shoe store, and the shoes you have been eyeing for months are now on for 70% off! Problem is… only size left are size 6 and you are a size 9. No matter how great the price and look is… you can't make these size 6 shoes fit your size 9 feet. The same goes for shopping for a vehicle. The best price and look of the vehicle means nothing if you aren't comfortable in the car and like how it drives. Absolutely test drive any vehicle you might be considering to purchase as you don't want to find out on the day you pick up your new car that it isn't everything you thought it would be. Try out the vehicle turning radius, test how braking and acceleration perform on the road. Sit in the front and back seats to be sure they provide comfort and versatility. Ask plenty of questions – your Product Advisor is there to help!
Step#4) Consider additional items
Accessories
Don't forget to consider things you might want that don't come standard with the vehicle. Toyota offers accessories such as remote starter, bike racks, dash cams, body side mouldings, running boards etc. A full range of accessories are available on virtually every Toyota vehicle. And don't forget to include Winter Tires – they're mandatory in some Provinces. You can even finance your accessory purchases in conjunction with your vehicle.
Service and Maintenance
Knowing your recommended maintenance schedule up-front helps to plan your budget accordingly. With Toyota Service Advantage +, you can trust the experts at Mississauga Toyota to service your Toyota the way Toyota intended.
Step #5) Become part of our Family
At Mississauga Toyota we believe in family taking care of family and consider it a privilege for our family to take care of yours.